I wanted to complie a list of online resources for reading comprehension strategies.  I knew of a few but wanted to gather more.  After collaborating with a group of Special Education teachers, few more were added to this list.  I reviewed each site at a high level and gathered the following.  Hope you find this useful and thanks to the educators who provided the suggestions.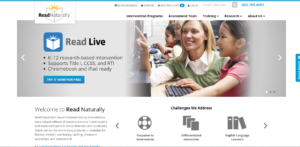 Read Naturally program is a research based intervention program designed to help struggling readers improve their reading proficiency.  This program combines teacher modelling, repeated reading and progress monitoring to enhance students reading comprehension and other related skills.  Stories are high interest non-fiction selections.  With patience, practice and hard work students are able to become fluent readers over time.  Read Naturally offers a no obligation free trial.  After which plans start with 2 seats at $159 each and up.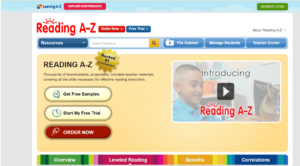 Reading a-z online program is a common core aligned application that has more than 1,500 fiction and non-fiction stories for students to practice and learn from.  Teachers are provided with lesson plans, work sheets, discussion cards and reading comprehension questions to instruct the students.  According to the program website there are between 27 and 29 reading levels to choose from.  Reading a-z website provides a free trial.  After which one class room license plas starts at $109.95 per year and up.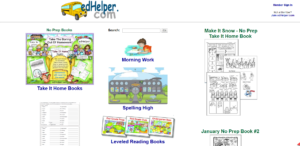 Ed Helper is an online subscription service with printable worksheets for teachers and home school parents.  Subjects range from Math, Language Arts, Reading, Writing, Social Studies, Science and more.  There are two plans.  In order to receive all the various subjects, worksheets and material an upgrade is nesessary.  There are two plan options.  EdHelper basic at $ 19.99 per year or EdHelper everything at $ 39.98 per year.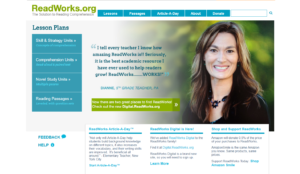 ReadWorks.com is a free online tool that has its core foundation based on congnitive science research.  ReadWorks creates it's content to enhance teacher effectiveness, helps them become more common core aligned and guide the students to success.
This tool is free.  All that is needed is a valid email address to register and create a free online account.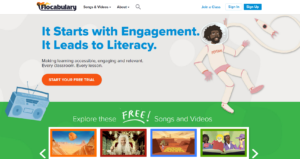 Flocabulary is an online learning progrm that uses educational Hip-Hop music to engage students in learning and enhances their success.  According to the Flocabulary website more than 20,000 schools use this program.  It utilizes videos, creativity tools, other instructional tools to supplement teacher instruction in the classrooms.  This program covers subjects and topics  such as Language Arts, Math, Science, Social studies, Life skills, Vocabulary
and Current Events.  Flocabulary offers free trial.  After which, plans start at $96 per year for each instructor.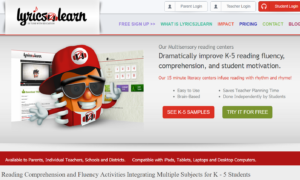 Lyrics 2 learn to was created to keep students engaged in learning and add fun to the process.  This program gives students a fluency and comprehension program that is self-lead, which also provides immediate feedback.
This program offers free samples and free trial on their website.  After the trial the basic plans start at $10 per month for parents, $15 per month for teachers and an upgraded plan for the district and school.