How we work, learn, and live has changed over the last 15 years.  To keep up with our rapidly evolving world, we need to meet the needs of the times.  That means we need to set aside time to learn new things and also manage our time well.  The good news is that it can be done!
A large part of learning today is self- taught, but we need to have the relevant resources to guide us through the process.  We also need to create a circle of people that we align with that will keep us grounded, motivated, encouraged, and be there for us when we are going through tough days.  This blog is dedicated to those people who are life-long learners and are also a support for others that they care about.
Below are three Time Management tools.  To be transparent, I haven't tried them all.  The purpose of this article to list various options out there for people to be more productive.  The reader must make their own decision on the time management system to build for themselves.
If you need guidance, please email me at CoachAhsan@Gmail.com
Read, enjoy, and take action steps to be productive and mindful!
Here is a list for you:
Evernote:
Plans:
Basic: Free
Plus: $34.99/year
Premium: $69.00/ Year
Business: Contact Evernote
Features:
Stay organized on all platforms
Clip webpages to save and review later
Create notes
Create Voice memos
Save and take images
Share note with others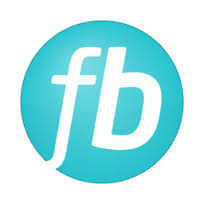 Focus Booster:
This application combines Pomodoro technique with time tracking.
Plans
Starter: Free
Individual: $33/year
Professional: $55/year
Monthly rates are also available.
Features:
Utilizes Pomodoro technique
Time tracking
Maintain focus
Reduce distractions
Time sheets
Understand work cycles to improve productivity
Reporting
Slack:
Plans: Slack for Teams (monthly rates available)
Free
Standard: $6.67/ active user per month, billed annually
Plus: $12:50/ active user per month, billed annually
Features
Instant messaging
Team collaboration
Channels, Private Channels
Share files
Search
Notification
Various platforms
Integration
Custom build